Other Equimat Products
More Than Just Stable Mats!
Equimat Supersoft
This extra-thick 30mm Equimat is particularly suitable for special needs, such as veterinary areas, foaling boxes, and provision for heavy horses. It is also beneficial in the treatment of arthiritis, laminitis, and similar conditions.
Equimat Wallmats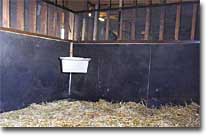 6' x 4' x 11mm black mats or 6' x 3' 10" x 15mm green mats complete with fittings, provide durable cushioned protection for both horse and stable. Particularly beneficial to horses that roll or kick out. (When ordering please indicate required fixings.)
Equimat Trailer Mats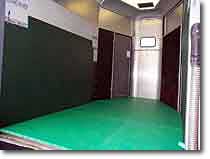 Fully interlocking, 1 sq. metre non-slip mats in a range of colours – offers comfort to the horse whilst travelling.